Brazilian Beauty Theraphy Services
Nilza Brazilian Beauty Therapy takes a clinical approach to beauty and wellness. All treatments have been honed by Nilza's background in Belo Horizonte, Brazil, where she trained alongside a renowned Beauty therapist. Nilza specializes in products that are best ingredients and quality she constantly scours the globe for the latest and most-effective products and treatments for the skin.
The estheticians at the Brazilian Beauty Therapy must go through Nilza's personal training to meet her high standards for treatments, products and customer care. The estheticians understand that a large part of the success of their treatments depends on working with Nilza as a team to achieve the clients' goals. The personalized attention, depth of knowledge, broad selection of superior products and treatments, as well as quality care, are just some of the many reasons for Nilza's strong following.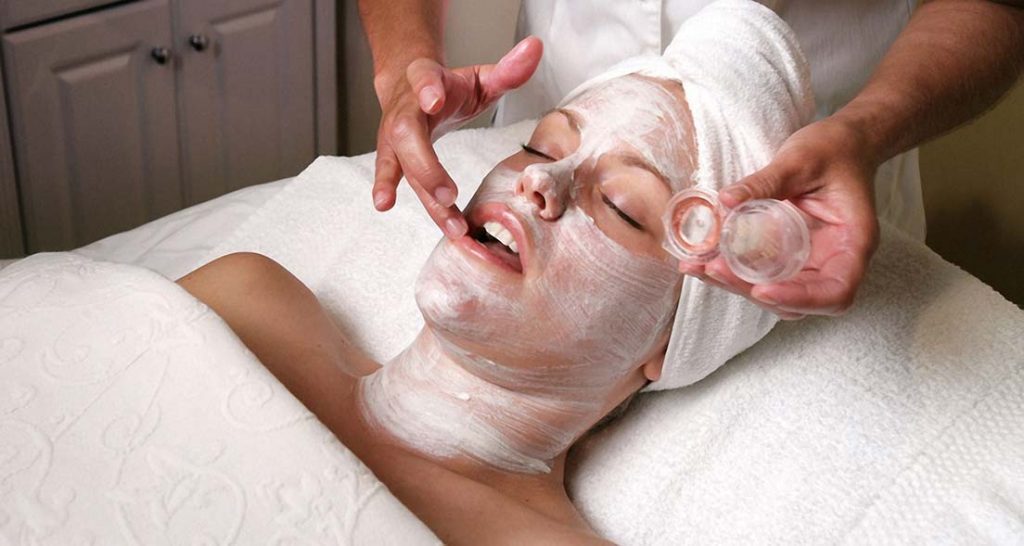 "BOSSA NOVA" FACIAL
(60 MIN)
$130
Our most popular facial is a perfect introduction and education to serious skin care. This classic facial of deep-pore cleansing, exfoliation, steaming, extractions, relaxing massage of face and neck followed by a mask to sooth, repair and revitalize your skin, delivers a beautiful healthy tropical glow. Bossa Nova means "new trend" in Portuguese and this facial will set you on the road to a new trend in skin care.
5D ANTI-AGING FACIAL
(75 MIN)
$150
Developed in Australia. An alternative treatment using an exclusive product line developed in France. A one of a kind facial that will significantly reduce facial expression lines and wrinkles leaving the face smoother and rejuvenated. Not convinced yet? Try it. You will be!
BRAZILIAN SIGNATURE FACIAL
(60 MIN)
$130
A delightful tropical experience of pure indulgence as we combine a treatment for the back and face. The experience starts with a thorough cleansing of the back, an exfoliation, two masks and concludes with a relaxing back massage. Once the back treatment is complete you will receive a facial that will awaken and rejuvenate your complexion. A one of a kind treatment leaving your skin feeling clean, smooth and replenished like an exciting day in Rio!!
CLINICAL FACIAL
(60 MIN)
$150
Ideal for oily, congested, problematic skin or skin dealing with a hormonal imbalance. This deep cleansing oil controlling facial helps to regulate oil secretions by combining two exfoliating masks – papaya and glycolic. Extractions are then performed followed by the use of a high frequency device – an anti-bacterial procedure to keep inflammations away – followed by a massage using cold globes to promote relaxation and natural healing. An aromatically calming mask rich with detoxifying natural antioxidant ingredients draws out impurities, leaving skin calm and clarified. Setting up a regular regime of this facial treatment will set you on the road to a clearer cleaner complexion.
RIO SIGNATURE FACIAL
(75 MIN)
$160
A world-class treatment designed to reveal rejuvenated skin, incorporating the neck, shoulder and scalp massage. An intensive repair treatment formulated to restore firmness around the eye and lip areas resulting in visible reduction of fine lines and wrinkles while restoring moisture and elasticity. A special hand exfoliation and hydration is included. Your skin will look more youthful and luminous at the end of the service and you will feel relaxed and ready to face the day.Nova means "new trend" in Portuguese and this facial will set you on the road to a new trend in skin care.
SAMBA RIO FACIAL
(60 MIN/90 MIN)
$150/$190
This rejuvenating experience begins with the two stage cleanse, followed by a soothing toning process to exfoliate the face and neck. Then to induce a pure state of calm you will be treated to a relaxing massage for the neck and décolletage with essential oils under steam. With your mind, body and soul relaxed, the therapist will apply an intense nutrient rich mask to revitalise your face and neck, finishing with toner, moisturiser and SPF 50+ to prepare your face for the outside world. The end result is clean, smooth and rejuvenated skin.
QUICK FIX MINI FACIAL
(30 MIN)
$65.00
An herbal experience that fits into the busiest schedule. It will help erase the signs of fatigue like magic to produce a vibrant, sun-kissed skin, leaving a younger and fresher complexion in an instant. (30min. Facial does not include extractions.)
ASPECT "C 20" FACIAL
(60 MIN)
$160
Give your skin a much-needed boost of energy with pure Vitamin C formulated to improve the appearance of skin and to stimulate collagen production. This anti-oxidant facial fights the signs of premature aging and helps to repair sun-damaged skin. Your skin will emerge nourished and revitalized.
Hydration Therapy
(60 MIN)
$130
Recommended Skin Types: Dry/ Dehydrated Skin
Nourish your skin with hydration therapy. This stimulating facial treatment includes a professional skin analysis, a double deep cleanse, light skin exfoliation, and a relaxing de-stress scalp and facial massage. We continue with a customised hydrating mask, made for your skin's needs. Then, we apply eye contour cream and moisture balancing treatment to stimulate your skin's natural healthy glow. Leave feeling youthful, nourished, and energised.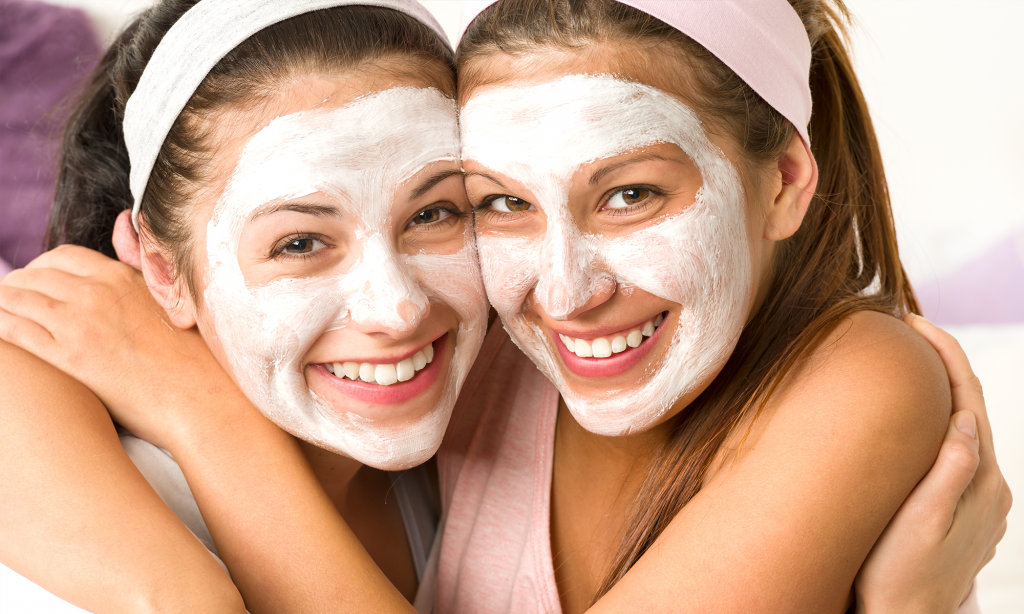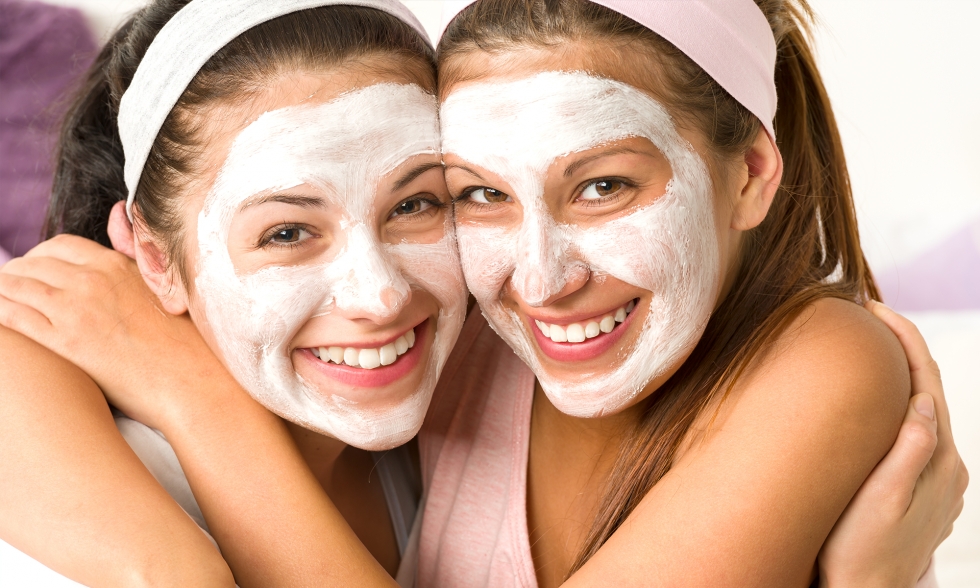 For our guests 12-16 years of age, we have a special selection of treatments that can be tailored to suit all skin types as well as address specific needs. Facials for this age group serve a twofold purpose – introduce teens to professional skin-care and teach them how to take care of a complexion that is prone to several skin issues. Teen guests are required to be accompanied by an adult.
TEEN FACIAL
(60 MIN)
$90
A great introductory facial for our guests who are 16 years old and younger, teaching them how to properly clean and care for their complexion. A fun and educational primer for a lifetime of healthy skin.
TEEN ACNE FACIAL
(60 MIN)
$90
A serious acne treatment. Acne is a fact of life and this treatment helps teens face up to it. In addition, we utilize an LED blue light that acts as an anti-bacterial, producing a single oxygen molecule that minimizes acne. Products for home care will be highly recommended and encouraged for optimal results.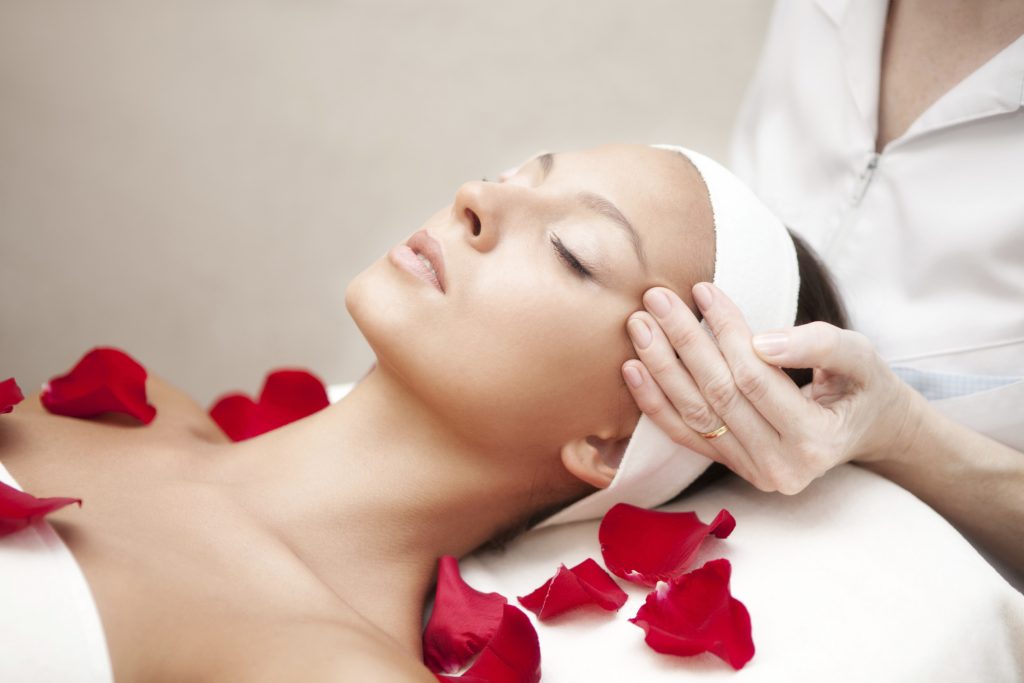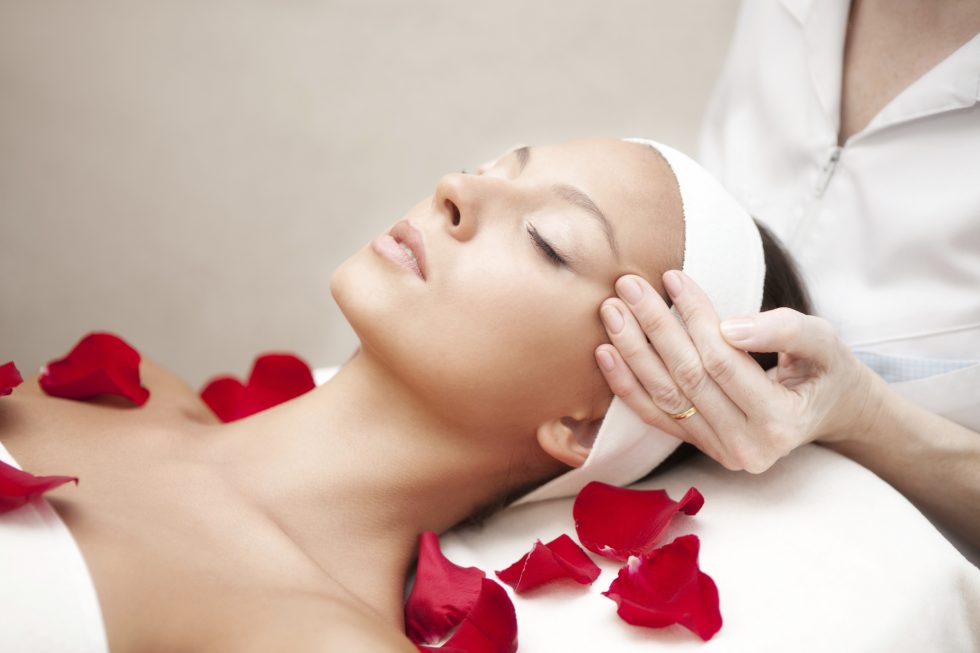 MICRO-DIAMOND FACIAL
(30/60 MIN)
$80/$155
Microdermabrasion is the most popular exfoliating facial for treating all skin types for both men and women. Our facial uses the Diamond Peel System that gently exfoliates with natural diamond chips and simultaneously vacuums to remove dead skin cells and restores a more youthful texture to the skin. This treatment is performed on the face or any other part of the body that needs exfoliation. The treatment is great for age spots – acne scars – fine wrinkles – sun damage – hyper pigmentation – enlarged pores – dull and congested skin. (30 minute facial does not include extractions. It is a Micro/Masque)
REFINE CHEMICAL PEEL
(30 MIN)
$110
(SERIES OF 3 – $330)
– buy 3 peels and get one free
A chemical peel that is a less aggressive version than most chemical peels – contains lactic, salicylic and citric acids followed by a highly concentrated Retinol Activator with peptides and anti-oxidants. The peel is excellent in providing overall skin rejuvenation to address fine lines and wrinkles, mild acne and light pigmentation. The peel can be performed as an individual treatment or for more dramatic results, a series of three, approximately 3 to 4 weeks apart is recommended. We advise the use of glycolic products or any of the acids mentioned above 2-3 weeks prior to this facial treatment, stopping at least 48 hours before. Avoid exposure to the sun before and after this treatment. Post peel home care products are highly recommended.
FACIAL CONSULTATION
(15 MIN)
$30
Let the experts assess your skin needs and review the products you are currently using. Proper home care will extend the results of our facial as well as delay the signs of aging. We recommend that you bring your home care products with you so we can evaluate if they are working for you. Consultation is complimentary with a facial.
OXYGEN FACIAL
(30 MIN/60 MIN)
$80/$155
Oxygen facials are said to combat visible signs of aging linked to poor conveyance of oxygen from subcutaneous capillaries to the surface of the skin. They address the deficiency by delivering highly concentrated oxygen molecules directly to the epidermis so you can put your best face forward.
In our beauty clinic we also are offering add-on oxygen "infusions" following most traditional facial treatments. These add-on treatments are designed to nourish the skin and stimulate new collagen growth. Oxygen infusions can include antibacterial, brightening, green tea, Vitamin C, and collagen.
Why get an oxygen facial?
The benefits of oxygen facials are said to range from thorough pore cleansing to lightened hyperpigmentation.
Oxygen is suggested to strengthen skin's elasticity and help eliminate acne-causing bacteria, as well as reduce fine lines and wrinkles, even out skin tone, and diminish pores.
Many people who experience the non-surgical oxygen facial treatment see an immediate change in their appearance. Effects of oxygen facials are said to last about two weeks; for best results, we will recommend a series of six treatments along a five – week time frame, followed by every three weeks touch-up visits.
Good to know
Many experts suggest that environment, smoking, and excessive amount of makeup lead to lack of oxygen to the skin.
Want more information or ready to find a Facial Esthetician near you? Call us now or book on line.
ASPECT JUNGLE BREW FACIAL
(30/60 MIN)
$90/$150
Give your face a Clinical Acne Vulgaris Treatment – Jungle Brew is ideal for acnes, aged and photo-damaged skin and scar reduction. Discovery No 2 From the depths of the Amazonian rain forest come three remarkable " clear skin" We advise the use of Jungle Brew products for at least 8 weeks to have a good results, if you suffer the misery of spotty,excessively oily or impure skin, you will no doubt have tried a myriad of cosmetic treatment with hope of finding that magic " clear skin"this treatment is a must.
THE ULTIMATE BRAZILIAN
(60 MIN)
$170
Give your face an instant face-lift and glow. Like a "work out" for your face, this is Nilza's favourite and has a devoted following. Instant results are achieved with this muscle-lifting facial. The facial combines electrical stimulation to keep the muscles of the face healthy and in shape. It strengthens and lifts tired muscles back to their youthful position – results are seen in lifting the eyebrows, plumping the apple of the cheeks and firming the jawline and neck. In addition this facial includes an LED red light application to reduce wrinkles and rejuvenate the skin by stimulating cellular renewal and the production of collagen and elastin. This combination therapy will help the skin to appear firmer and radiant. The best thing you can do for your skin in 60 minutes. Be ahead of the game – this facial is the treatment of the future.
EYE OPENER
$30
Instantly alleviate puffiness as well as tone and tighten the sensitive area around the eyes. An application of a homeopathic masque brings amazing results. This treatment concludes with an application of our Intensive Serum based on the needs of your eyes. This serum is a topical formulation that works to reduce the depth of lines and wrinkles caused by facial expressions. The serum also works to reduce puffiness and dark circles.
ASPECT "C 20" FACIAL
(60 MIN)
$160
Give your skin a much-needed boost of energy with pure Vitamin C formulated to improve the appearance of skin and to stimulate collagen production. This anti-oxidant facial fights the signs of premature aging and helps to repair sun-damaged skin. Your skin will emerge nourished and revitalized.
HAND RENEW
$30/$50
The skin on your hands has fewer sebaceous glands than the skin on your face, which means the hands require more hydration and protection. Turn back the hands of time. Your hands can give away your age more than the gentle skin around your eyes. It is so important to give hands the attention they need with gentle cleansing, a massage and a masque to remove the aging and to rehydrate your over worked hands. This treatment finishes with the application of serum and a moisturizer containing SPF.
NAVAL FACIAL (60 mins)
$130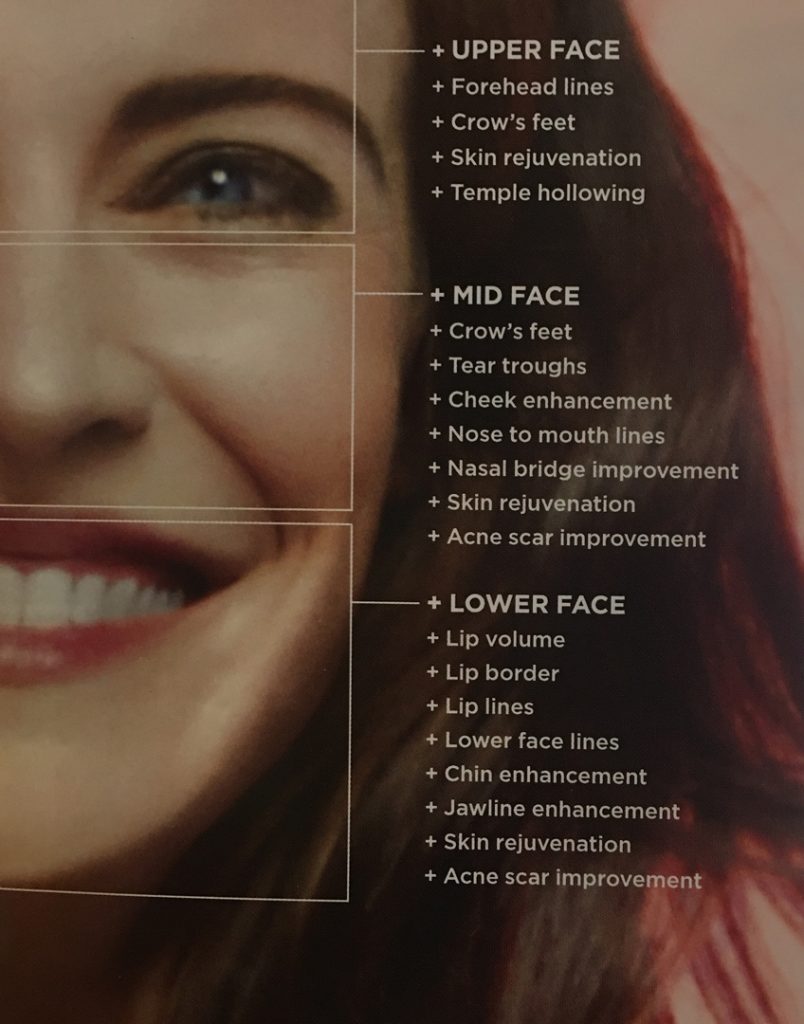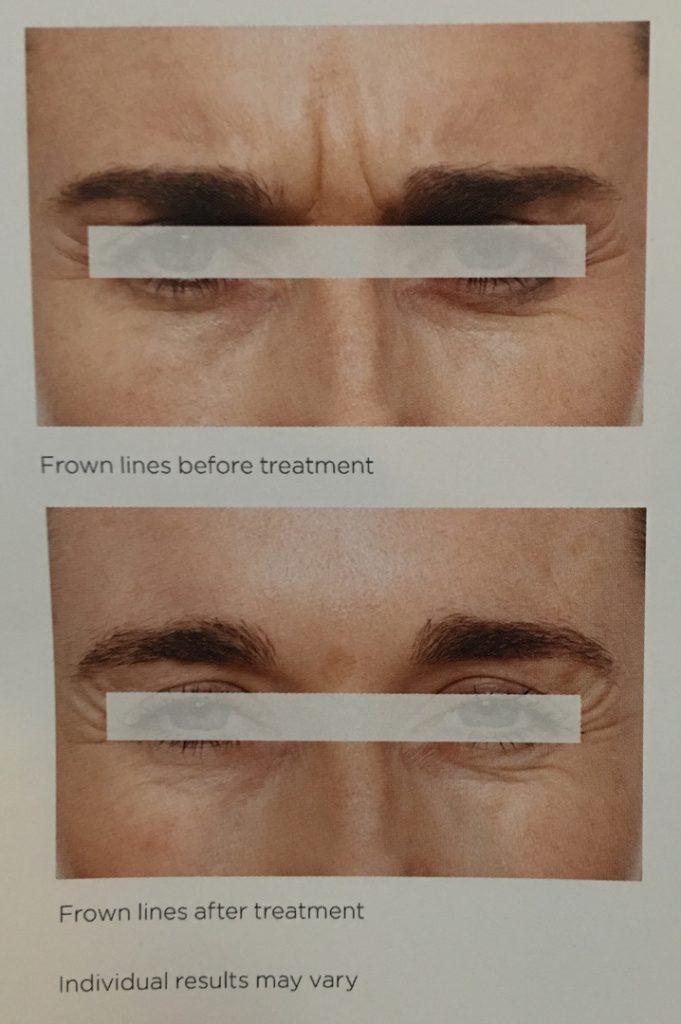 Look how you feel with botox
As individuals, we all have different reasons for wanting to change the way we look
And ultimately the way we feel.
FILLER
$700-$750
FOREHEAD
$238-$289
FROWN
$204-$340
CROWS
$170-$340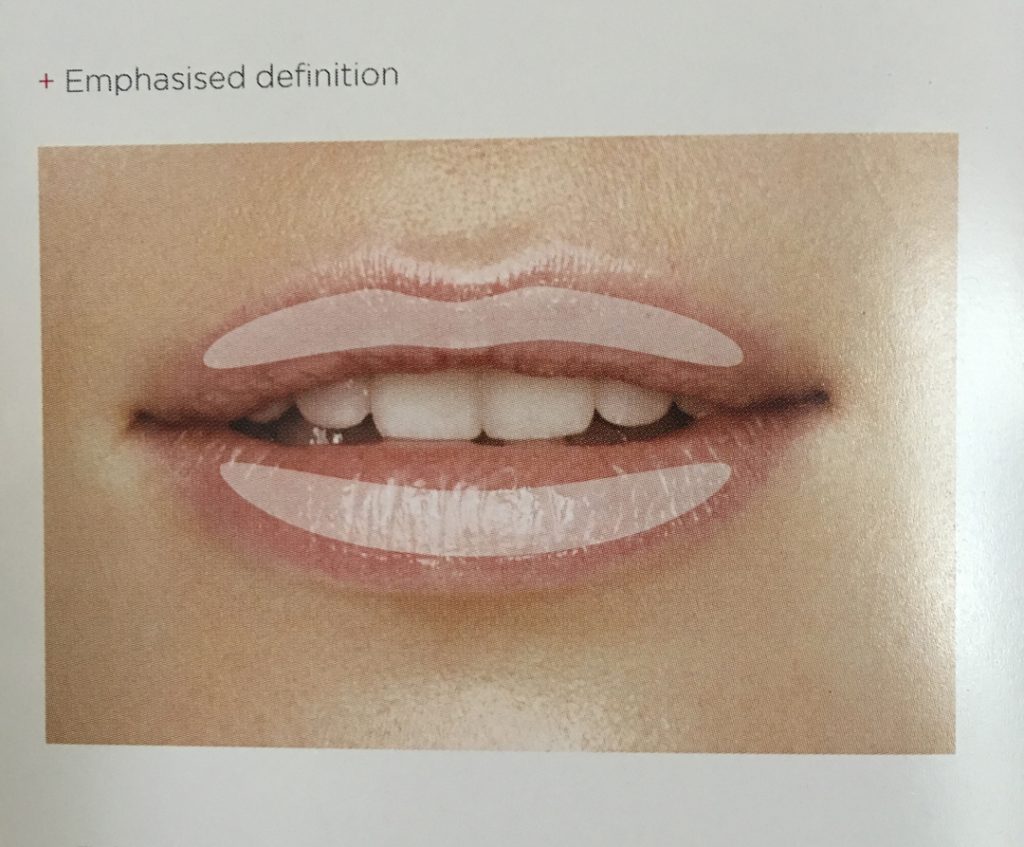 Look how you feel with emervel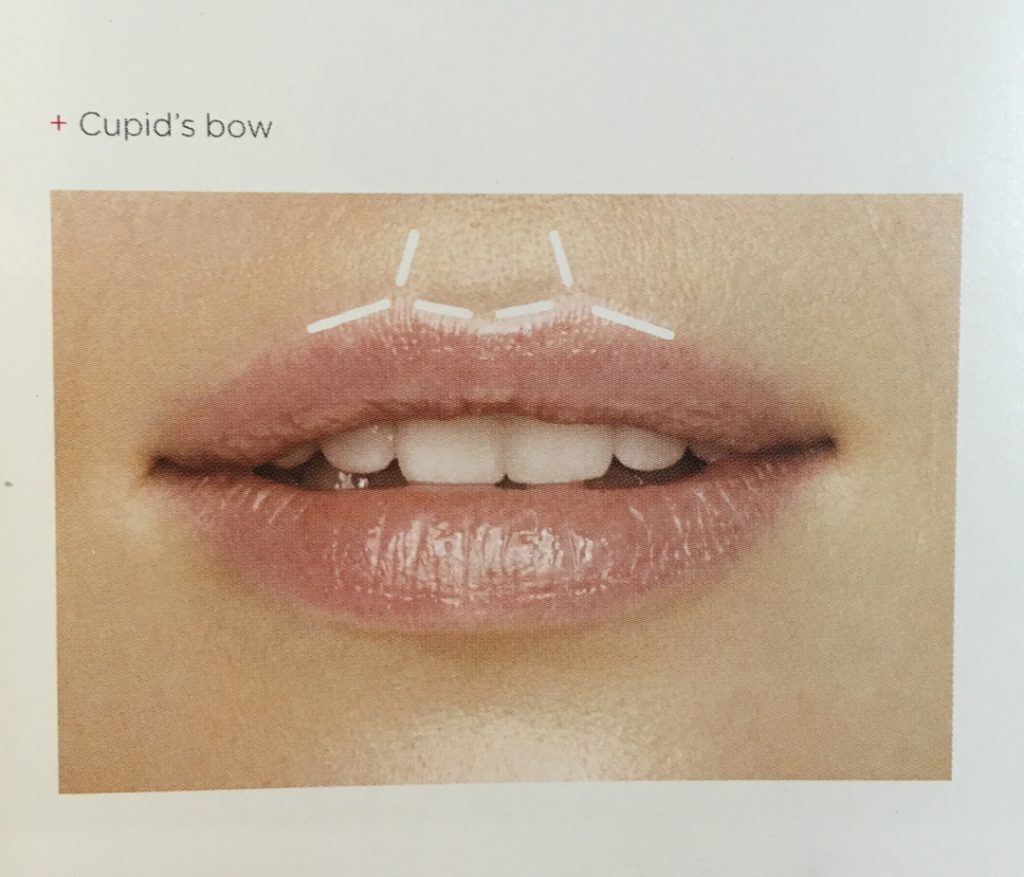 How does emervel lips work?
The Emervell lip product is injected into the lips to subtly enhance volume, softness and smoothness.
As well as restore symmetry and to fill out lines and wrinkles in the skin surrounding the lips.
Dermal Filler lasts between 6 and 12 months.
To know more about it just book a consultation with us. We have a very experienced nurse that can look after you.
And make your dreams come true.
Consultation fee of $50 will be credited towards your first treatment…
Please call us to book an appointment… (no need to book online for this service)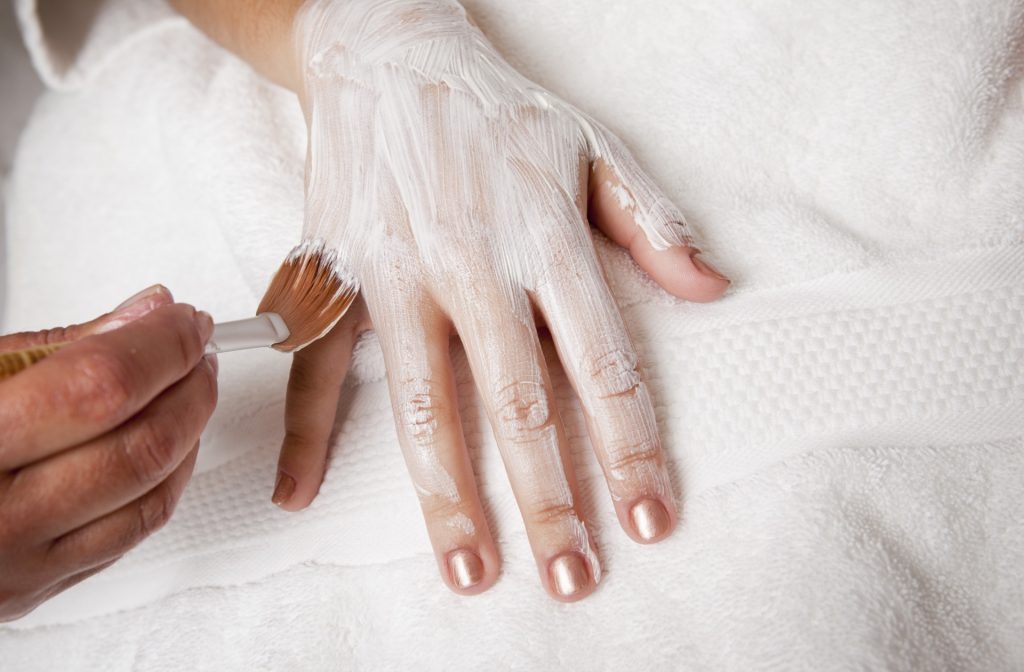 Body Care
Our serious approach to skin is a top-to-toe philosophy. It is just as important to cleanse, exfoliate and hydrate the skin on your body as it is the skin on your face. All of our body care treatments include exfoliation to remove dead cells from sun and/or artificially tanned damaged skin as well as a special treatment table.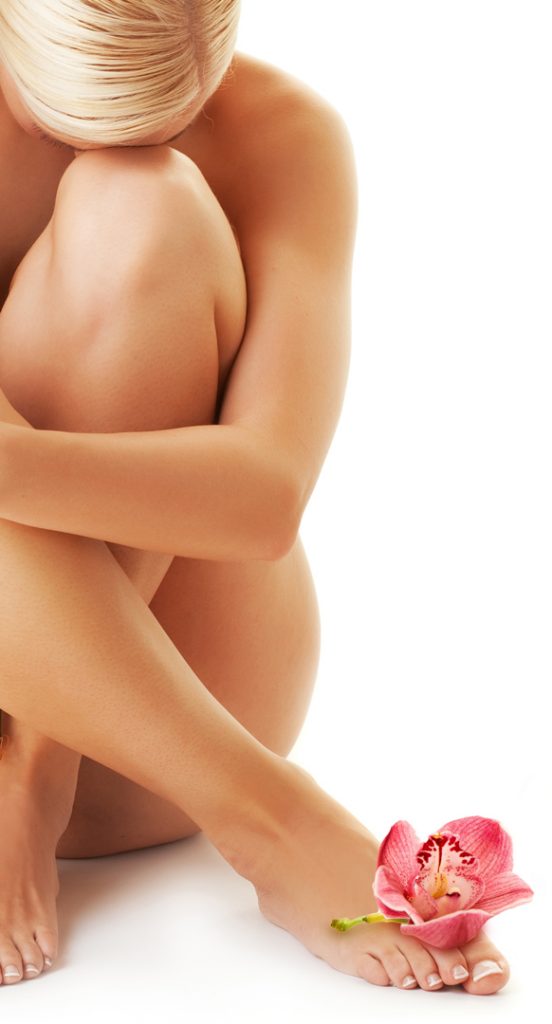 HONEY BODY GLOW
(60 MIN)
$130
Treatment includes a full-body exfoliation with a milk honey sugar scrub. Oils from the Brazilian mit deliver intense hydration to the skin. All your senses will enjoy this delicious treat. This treatment also stimulates the circulatory system, prompting your body to detoxify naturally including 15MIN massage..
BRAZILIAN SEA SALT COFFEE SCRUB
(40/60 MIN)
$80/$130
Treatment includes a full-body exfoliation with a milk honey sugar scrub. Oils from the Brazilian mit deliver intense hydration to the skin. All your senses will enjoy this delicious treat. This treatment also stimulates the circulatory system, prompting your body to detoxify naturally including 15MIN massage..
DETOX SEAWEED WRAP
(60/90 MIN)
$160/$220
This truly purifying treatment begins with an invigorating body exfoliation using sea salt from neck to toe. A luxuriant and detoxifying marine algae mask is then applied to the body while your skin absorbs and benefits from a rich array of minerals, vitamins, enzymes and essential oils which are abundant in this French seaweed blend. Results are spectacular and the skin is left toned, hydrated and silky smooth. Service also includes a relaxing scalp massage.
(This treatment is not recommended for people sensitive to sulfur, shellfish or other iodine- related substances)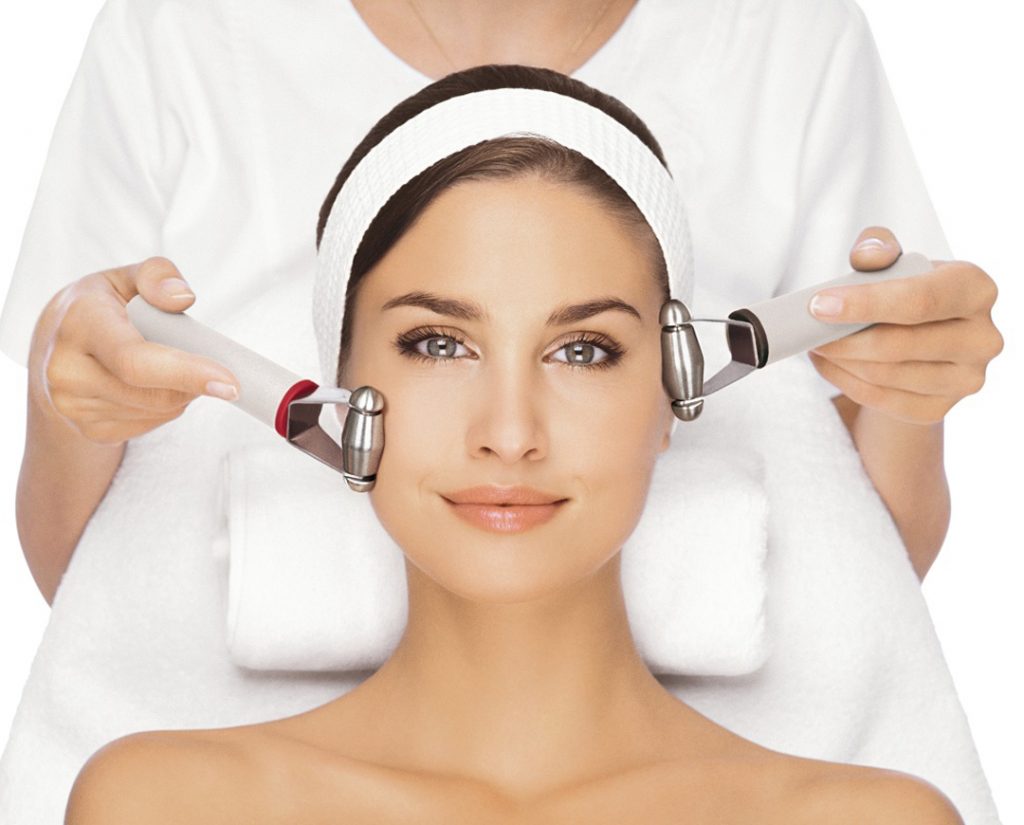 Skin Tightening
Direct from Brazil SculptaDerm is an innovative non-invasive procedure – a gentle, relaxing and comfortable treatment – almost like having a hot stone massage – requiring no down time. This non-surgical approach to firming and tightening the skin uses Radio Frequency energy to create a field of deep dermal heating.
Skin tightening is truly one of the secrets of rejuvenation. Whilst good skin care and proper nutrition is always the foundation, we never had anything that defied gravity and the stretching of the skin. We see it in our wrinkles, our jowls, the saggy neck and then of course on our stomach, legs and the unforgiving cellulite.
Recommended to:
Revitalize the skin, making it softer, smoother and younger looking
Diminish fine lines and wrinkles
Tone, lift and tighten loose skin (strongly recommended after giving birth)
Reduce cellulite and stretch marks
Works on arms, thighs, hips, stomach, jowls, neck and buttocks
SINGLE SESSION (30 MIN) $65
SINGLE SESSION (60 MIN) $125
SINGLE SESSION (90 MIN) $190
SERIES OF 5GET ONE FREE
We highly recommend a consultation prior to scheduling this service. The cost ($30) of which will be credited towards the first treatment.
Cavitation
Ultrasound Cavitation Liposuction
The most advanced way to remove cellulite, break down fat cells and tighten and tone your skin!
What is Ultrasound Cavitation?
Ultrasound Cavitation (CaviLipo) is one of the most advanced systems on today's market. Using CaviLipo combined with different Radio Frequencies, the Ultrasound-Cavitation treatment allows your body to break down fat cells. These cells are then metabolized through your body's natural removal processes. Unlike traditional liposuction, CaviLipo uses no injections, anesthesia, and there is no down time making it the perfect treatment for removal of fat and cellulite. Whether you want to remove belly, thigh, arm, hip, chin or back fat, CaviLipo with RF is the breakthrough treatment for you!
Benefits of Ultrasound Cavitation
Painless and Non-Surgical way to remove fat and cellulite.
Reduce fat in problem areas: Thighs, hips, stomach, back, arms, chin, etc.
Tighten and tone skin, reduce sagging skin.
It is EFFECTIVE. Start seeing results after just Two 30-60 minute session!
Frequently Asked Questions
On what area of my body can I use the Ultrasound Cavitation?
Common areas are: stomach, thighs, hips, back, chin, and arms. There is no limit to where you can use the Ultrasound Cavitation, but areas with larger amounts of localized fat are likely to see a better result.
Is the Ultrasound Cavitation treatment painful?
No. This treatment is painless. In fact, it is very relaxing!
Is the treatment safe?
Yes, because it is a non-surgical, non-invasive treatment, it is safe and you will experience no downtime as a result.
How does Ultrasound Cavitation remove the fat from my body?
Ultrasound Cavitation emulsifies your fat during the treatment making it easy for your body to expel it through the urinary and lymphatic systems.
How long are the treatments and how many should I have done?
The treatments last about 30 minutes each and we recommend doing them every 72 hours to allow ample time for the fat to expel completely from your body. While you are able to have up to 12 sessions, most clients will do anywhere between 8-12 before achieving their desired results.
Do I need to do anything before or after the treatments?
In order to make your treatments more effective, you will want to be sure to drink plenty of water (at least 1.5 liters) before and after your treatment. We also recommend eating a low calorie diet and minimizing your intake of carbohydrates and fat for at least 24 hours before hand. This will help to burn any fatty acid and glucose stores in your body. After your treatment, you will want to do a whole body vibration session and light exercise to aid in the expulsion of the fat through your lymphatic system.
Can anyone have the treatment done?
For the most part, anyone looking to reduce fat and cellulite are a good candidate for Ultrasound Cavitation. However, anyone with a pacemaker, cardiac or vascular disease, and women who are pregnant should not have the treatment done. If you have a medical condition, your technician will advise you to consult your physician before your treatment.
Single Sessions and Packages are Available. Book Your Appointment today or call for your FREE CONSULTATION!
BODY CARE CAVITATION (30 MIN / 60 MIN) $150 / $300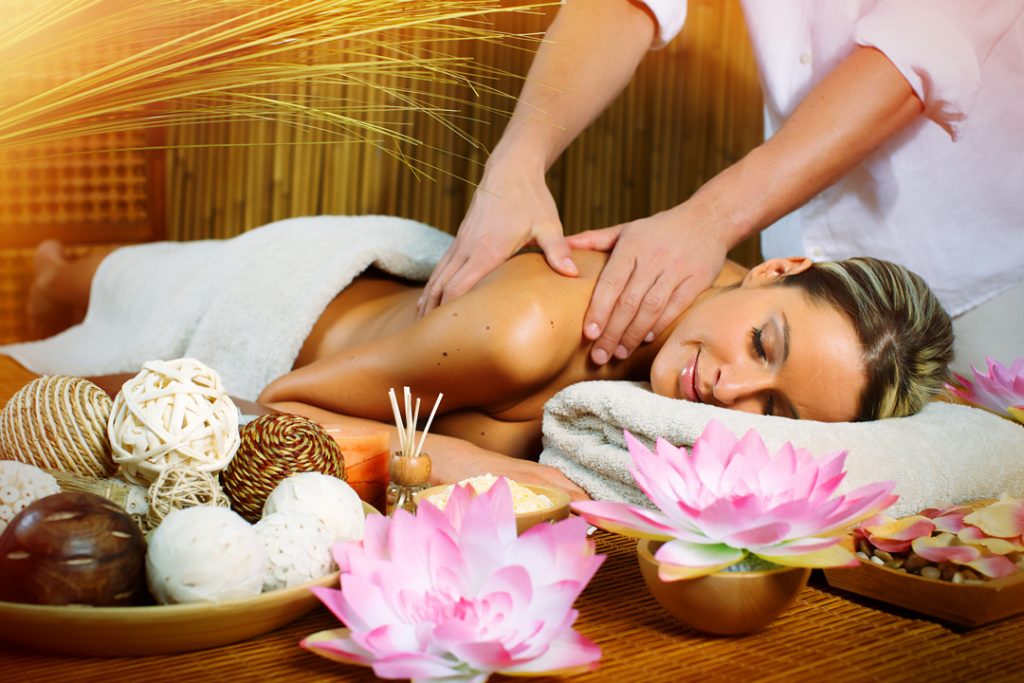 Massage
Enter the calming, peaceful atmosphere at Brazilian Beauty Therapy Auckland, where you'll be greeted by trained practitioners. It's a gentle experience that recharges your body and mind, inspired by ancient knowledge and modern techniques.
Our professional massage therapists are led by Nilza, well-known for her remedial massage skills.
Whether you're looking for remedial massage or a relaxation experience, you're welcome at Brazilian Beauty Therapy Return to your daily life feeling soothed, energised and revitalised.
Contact us or book on line your relaxation experience
*Buy a package of 10 massages & get one free*
RELAXATION MASSAGE (60/90 MIN) $100/$145
Relaxation is part of the Brazilian culture – Using our signature essential oil blends, let us take you to a journey of relaxation, This gentle massage relaxes the body and calms the mind through the appeal of the senses. A caring massage that nourishes both skin and soul.
BRAZILIAN BEAUTY SIGNATURE MASSAGE
(60/90 MIN)
$120/$170
Enjoy the signature Brazilian Beauty experience, designed to balance mind, body and spirit. We've crafted this unique massage from the best features of Brazil, Swedish and remedial massage techniques. Experience a holistic and heavenly escape. Feel energised and nurtured by our well-trained professional massage therapists. You'll leave glowing with reduced stress, relieved muscle tension and renewed energy
WARM STONE MASSAGE
(60/90 MIN)
$125/$190
Indulge yourself in a completely unique massage experience incorporating a variety of massage techniques. This ancient art includes the precise placement on the body of smooth heated stones. Tired and tense muscles instantly relax with the help of these gliding warm stones in the hands of the massage therapist.
DEEP TISSUE MASSAGE
(30/60/90 MIN)
$70/$125/$165
Brazilian Deeply relaxing, rare style of massage unique to Ripple. Wonderful as it includes deep tissue work and realigns your body. Very popular with our regular guests
REFLEXOLOGY
(60 MIN)
$125
This ancient method of body balancing stimulates nerve endings that correspond to relax the muscles while re-energizing your body. Our reflexology treatment starts with a revitalizing "escalda pes" (a Brazilian herbal foot bath)
ADD MINI FACIAL
(30 MIN)
$65
An Aspect experience that fits into the busiest schedule. It will help erase the signs of fatigue like magic to produce a vibrant, sun-kissed skin, leaving a younger and fresher complexion in an instant.
AMAZONIAN MASSAGE
(60/90 MIN)
$125/$155
Focusing on specific areas, our skillful therapists will perform a combination of kneading, deep pressure and stretching to release the tension in your body while stimulating circulation and releasing tightness and muscle pain associated with stress and exercise.
TROPICAL MASSAGE (60/90 MIN) $120/$150
Let the power of essential oils transport you to the tropical islands that the scents evoke. These concentrated oils are taken from the flowers, fruit, seeds, leaves and bark of various plants. A aromatherapy massage can boost wellbeing, relieve stress and help to refresh your body. It is a light and gentle body treatment that allows you to drift into a state of deep relaxation.
SCANDLE CANDLE MASSAGE
(60/90 MIN)
$120/$170
When it is time to unwind at the end of a hectic day or week, there is nothing like the Ultimate Warming Massage. Imagine indulging in a full body massage combining the calming properties of essential oils and soothing fragrance. The room is filled with a delicious scent and the candle melts down to a pampering body lotion to give your skin a flawless glow. It is a sensual experience for men and women alike.
PRE NATAL MASSAGE (60/90 MIN) $120/$150
A treatment designed specifically for pregnant women, adapted to each stage of pregnancy. An inspirational therapy which connects mother and baby through the power of touch. We use a calming massage oil with lavender or any scent of your choice. The massage concentrates on all the areas bearing extra strain- the back, legs and feet, while easing the mind and uplifting the spirit.
FOOT MASSAGE
( 30 MIN)
$70
Every pair of hard working feet deserves nothing less than this special treatment that infuses blended ingredients into the feet. Our heavenly foot herbal salt bath of wondrous tea tree, lemon grass and basil oils promotes circulation. Following the massage using peppermint oil, you legs relax down to your toes – each muscle and tendon will recover optimal mobility.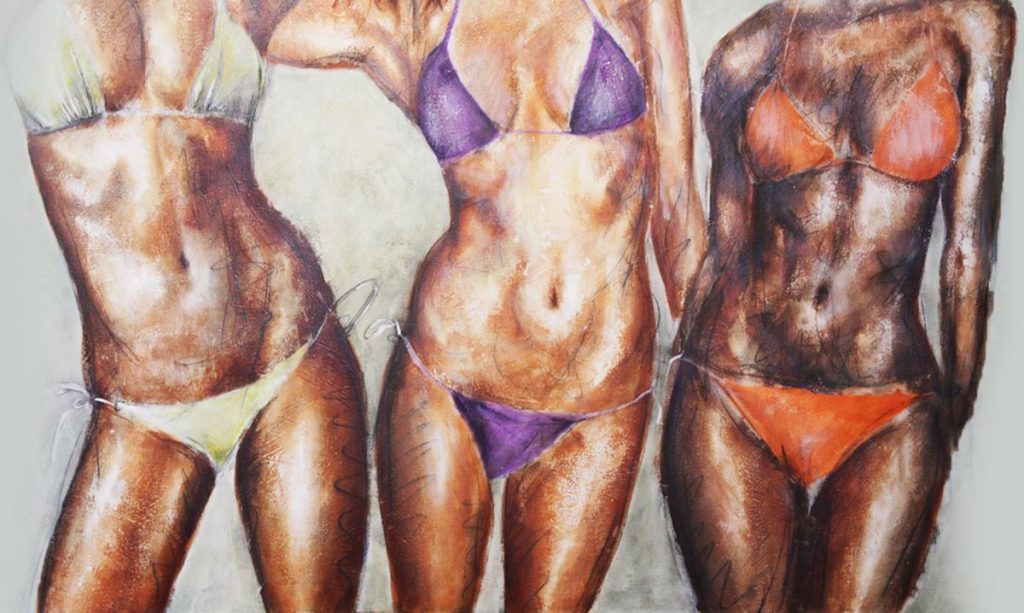 Waxing
Waxing is considered to be the most effective method for the removal of unwanted hairs. It takes 3 to 4 weeks for new hair to grow back. A major advantage of waxing is that it is possible for any body part – face, eyebrow, underarms, legs, bikini line, etc.
Assessment, Treatment, and Results.
Carioca is derived from a Tupi Indian word meaning "house of whites" and soon the Portuguese who "discovered" the country we know as Brazil started calling themselves "Carioca". Today, all native inhabitants of the city of Rio de Janeiro call themselves "Carioca" (notice the "rio" in the middle of the word), but you don't have to be born in Rio to be called this. Relax into the city's life style and soon you will become one.
So join us at Nilza Brazilian Beauty Therapy and experience the Brazilian culture and see what we mean.Brazilian women are renowned for bikini wearing of daring dental-floss dimensions. This obsession begins on the beach and ends somewhere atop a bejeweled float at the Rio Carnival, where women spray their naked bodies gold and wear only a thin string of sequins as a bikini bottom. A true wax takes it all away, leaving just a tiny strip of closely shorn hair in the front.
For the bikini wax, the client must undress from the waist down and change into disposable underwear provided by the Clinic. The table is covered with a paper sheet, sticks and tools used are disposable and never re-used during your wax. Brazilian Beauty Therapy uses only organic wax strips on top of the bikine area and hot HARD WAX on the rest of the bikini area or full Brazilian, we uses the same process to remove the hair. If you preffer just HOT HARD WAX we can do that as well, our away give you the result! – Much less pain than with traditional waxing methods. Nilza's waxing method surrounds each hair in the follicle, providing a deeper and more effective waxing. As a result the removed hair takes longer to grow back. Come and try the best( 16 MIN full Brazilian wax) with the experts straight from Brazil!.
Bikini fácil is a treatment for ingrown hair with Microdermabrasion and exfoliating to treat ingrown hair problems. You can get it done every 2 weeks.
Frequently Asked Questions
How Long does it the Brazilian Bikini Waxing take?
The process can take from 15-20 minutes, depending on how much area of hair needs to be removed.
How Long does it last?
Waxing may last from 3 to 5 weeks. The more you do it, the longer it will last. We recommend absolutely NO SHAVING in that area between waxes. Shaving traumatizes the hair follicle, creates redness and in-grown hair.
How often should i have waxing done?
The Brazilian method has devotees who are addicted to the sensuous and aesthetic result. Nilza's devoted clients say her Brazilian wax makes them feel fresher, powerful, feminine – a true sensual goddess!

Problems Associated with Waxing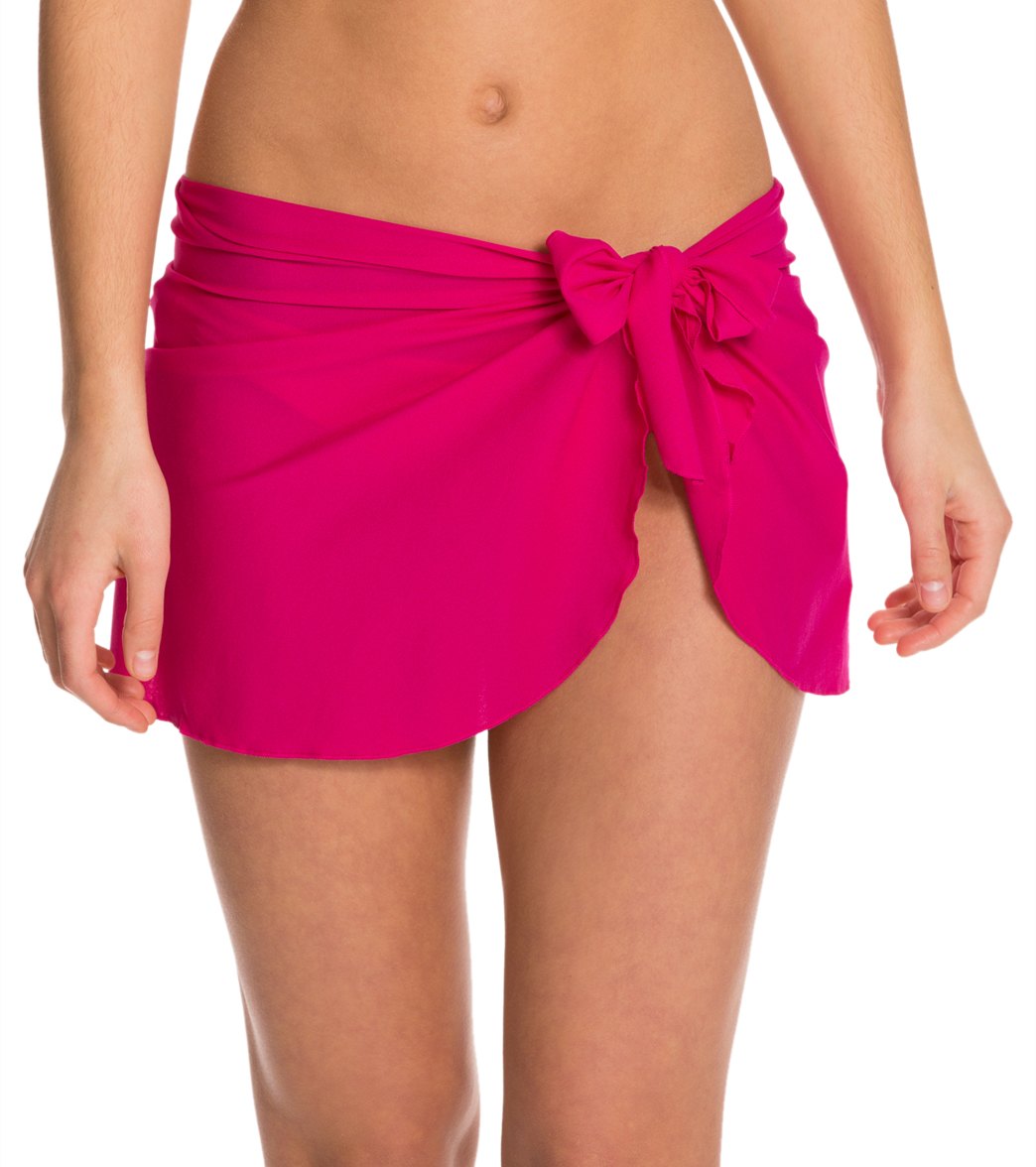 What causes ingrown hair?
Genetics – some individuals are simply more prone to ingrown hair. The esthetician/technician should be consulted for follow-up care. This may include some type of exfoliation or topical treatments.
An un-skilled esthetician/technician
He or she must be careful to remove the wax in the opposite direction of the hair growth while pulling the wax very close to the skin surface. If the wax is removed in the wrong direction or is pulled up instead of close to the skin, the client's hair may be more prone to unsightly ingrown hair.
Client error
The client must avoid tight-fitting clothing after waxing. Tight clothing may result in irritation and ingrown hair. The client should apply an exfoliating product to keep the dead skin build up from accumulating 24-48 hours after waxing.
Weakened Hair
As the client continues with waxing, the hair will begin to weaken and thin. This may produce a temporary tendency to ingrown hairs. The client should continue to use an exfoliating product as recommended by the esthetician.
Water bumps or pustules after waxing. Why is that?
This is to be expected, particularly on the client's first-ever bikini waxing treatments and their impact on the sebaceous glands. Other reasons may be related to overheated wax or improper removal.
"If you are having a true Brazilian wax, we recommend you trust this very gentle region of your body to a team that has been personally instructed by a Brazilian master of wax."
Pre-Care Recommendations
Let hair grow out 2 to 3 weeks, or about a quarter of an inch before waxing.
Exfoliate the areas that will be waxed 1 day before your appointment with a body scrub, followed with baby oil to soften the hair follicle.
Let your esthetician know of any medications you are taking.
If you have shaved recently, please allow at least 3 weeks of hair growth before your appointment
Do not tan on the week of your waxing appointment.
Should you be on your menstrual cycle, please wear a tampon. Please note, you may be more sensitive during your menstrual cycle.
You are more sensitive before your period, so try to schedule waxing a few days later.
Tend Skin is good for its anti-inflammatory effects.
Do not shave or trim the hair. We have the appropriate tools to trim the hair to the desired length.
Do not apply any body lotion from your waist down. The skin needs to be dry and free of any moisturizing products.
Try to get your waxing early in the morning before your skin gets clammy from exercise or just running around.
Stay out of the sun 24 hours before and after your waxing appointment.
Post-Care Recommendations
Do not tan in any way for at least 24 hours after your waxing appointment.
Do not apply any product to the bikini area for the next 2 hours.
Do not wear tight underwear, jeans or other tight clothing.
Apply cold compresses to the area if necessary (put ice cubes in a moistened cloth and apply to the area).
Do not "pick" or try to get out an ingrown hair. If necessary, contact our esthetician and we will take care of any ingrown hairs or you can also book a Bikini Facial.
On weeks 1 and 3 after your appointment, apply a "chemical exfoliant" available at the clinic to the area if you are prone to ingrown hair (you will be advised by our esthetician).
Do not take a hot bath or shower. Warm to cool temperature water is recommended for the next 24 hours.
It is strongly recommended that you do not go past 5 weeks before your next waxing appointment.
Apply first aid antibiotic gel such as Neosporin or Hydrocortisone after waxing for pain relief as needed.
Full Face (Brows not included)
$65
First Time Full Brazilian
$75
Pre Pay – 5 Eyebrows shape get one free
6 Brazilian wax get one free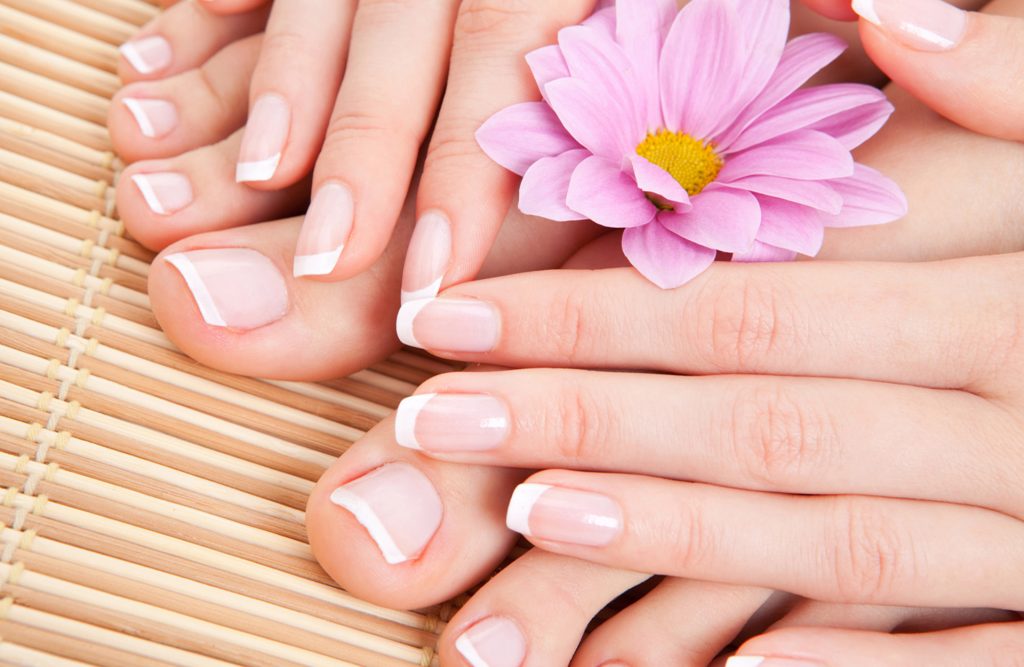 Basic Manicure$38
A Basic Manicure is designed for the individual that wants their nails cleaned, cut & shaped, cuticles cleaned up, gentle buffing the nails for shine nail then to complete this service, a light hand and arm massage.
Express Manicure$38
An Express Manicure contains all the steps as the Basic Manicure with polish but there is no massage, to complete this service a moisturizer is applied to the hand.
Basic Manicure with Polish
$38
A Basic Manicure with Polish contains all the above steps as the Basic Manicure except before the hand and arm massage, polish is applied.
Express Pedicure$45
Cut & shaped, cuticles. Cleaned up gentle buffing the nails, moisturizer, polish is applied.
Our signature manicure using formaldehyde-free, paraben-free lotions and polishes. This deluxe nail treatment cut ,shapes, buffs ,remove cuticles, massage and polish is applied. to perfection.
Upgrade your Deluxe Mani and Pedi with a hydrating lotion.
Sterilizing the tools and materials
Applying high-quality cosmetic materials
Keeping the track of schedule
Maintaining accurate records
Offering extra comfort for customers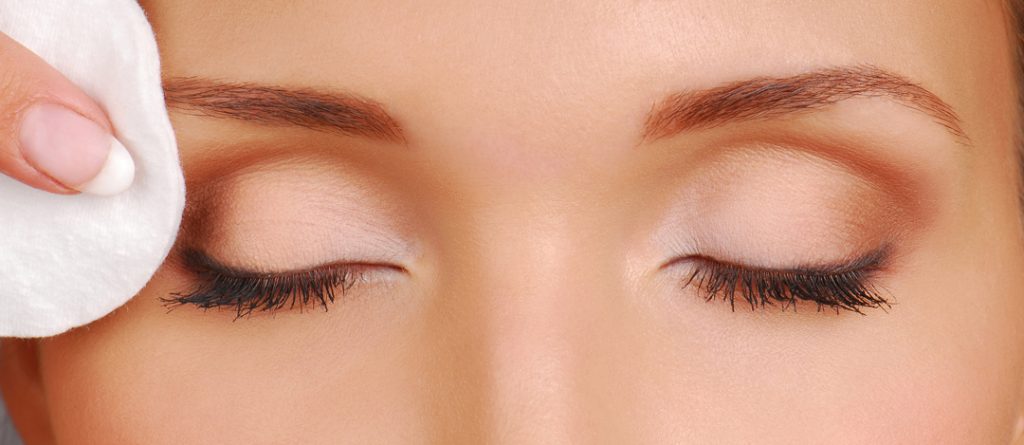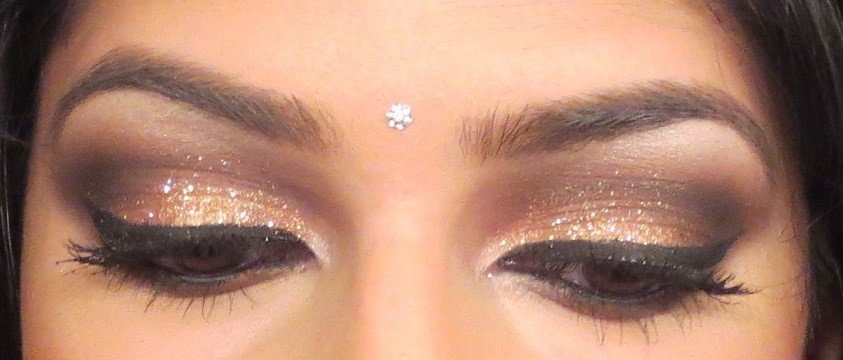 "Eyebrows are the frame of the face, and well-shaped brows convey youthfulness and elegance."
EYEBROW DESIGN
$25
Our clients are devoted to the Brazilian Beauty's eyebrow design and regularly add this to their facials. Our team uses gentle waxing and tweezing to create a youthful shape to the eyebrows. This is a must for any well groomed individual, man or woman.
EYELASHES THINTING
$35
A vegetable dye helps achieve natural, dark lashes that allow you to go without makeup. (Choice of black, blue black, brown or auburn shades are available).
EYEBROW TINTING
$25
Achieves that special vibrant look with the perfect eyebrow coloring. Blondes – eyebrows should always be a little darker than your hair. Light blondes can go two shades darker. Brunettes – if you are an intense brunette, eyebrows should be 2 shades lighter. This softens the look of the face.
Tips:
See an eyebrow specialist for an initial shaping.
If your brows have been botched, the best thing to do is leave them alone! Go back to square one. Let your brows grow back for about 3 weeks. You will be tempted to pluck strays, but the best thing you can do is let them grow back as fully as possible. Once your eyebrows have grown in, go to a brow shaping professional (if you don't know one, ask a friend who has fabulous brows).
Never wax your own eyebrows. You can easily remove too much. Tweezing is best for maintenance.
Tweezing brows after a hot shower, when the pores are open, is less painful.
Choose a brow powder or pencil that is one shade lighter than your brow color. Exception: If your hair is very light blonde, use one shade darker.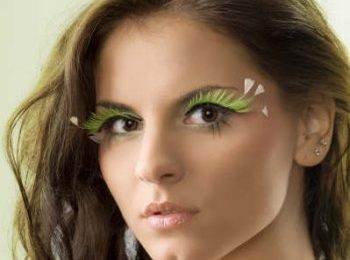 Lashes Lift and tint will last 6 – 8 weeks

If you want to look the best get your lashes lift and extensions done too!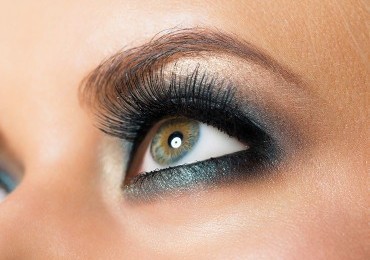 EYELASH LIFT
$100
Lash lift last for up to 6 to 8 weeks
Flick
$50
Lashes are applied only to outer edge of the eye to create more definition.
Glamour full set
$120
Covering your entire lash. Giving your lashes a more bold and fuller look.
Infill $70 (2-3 weeks)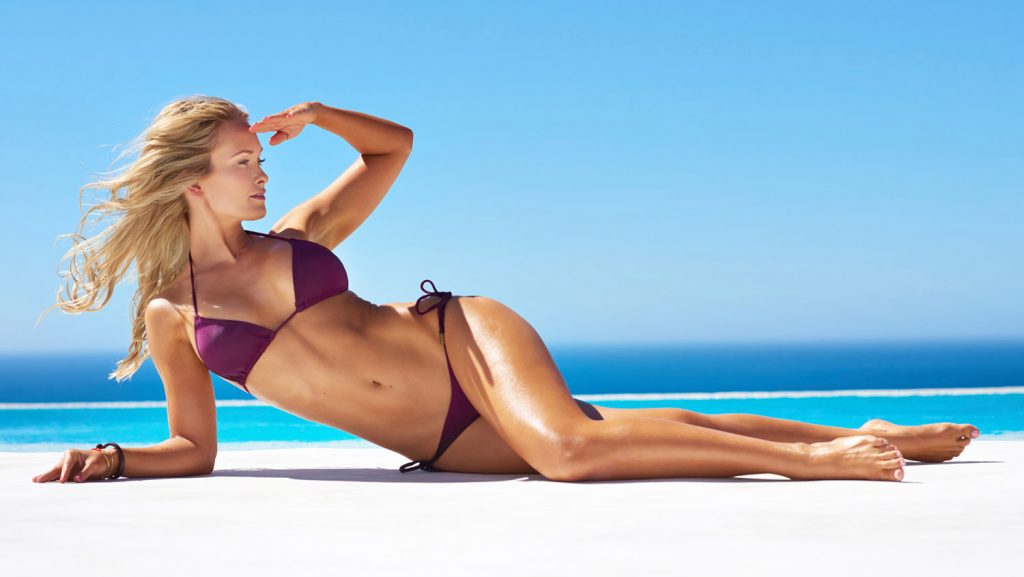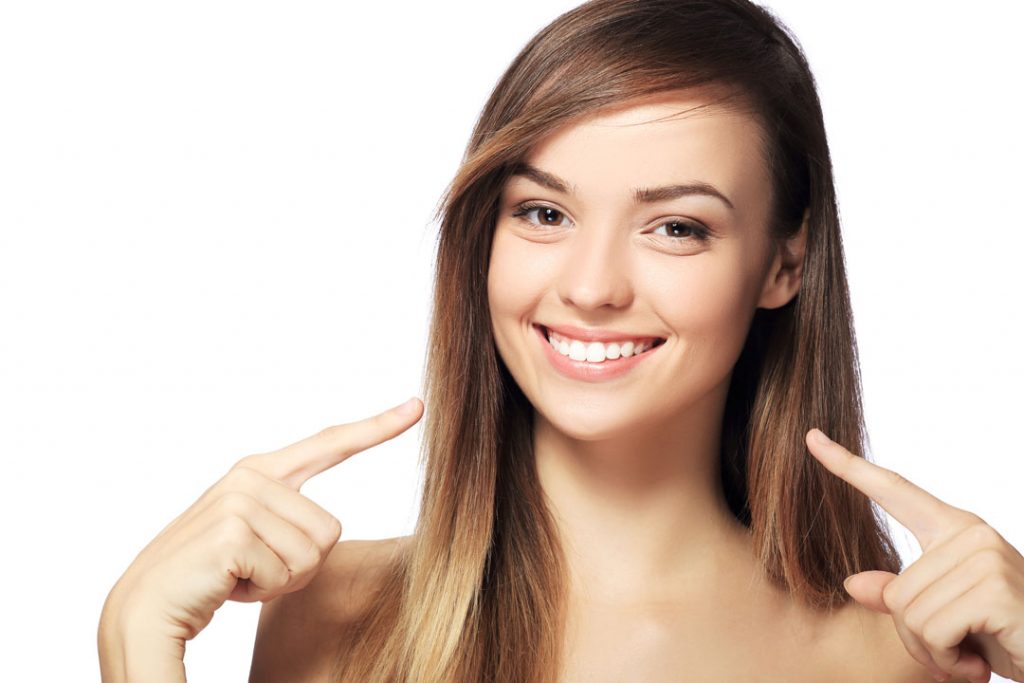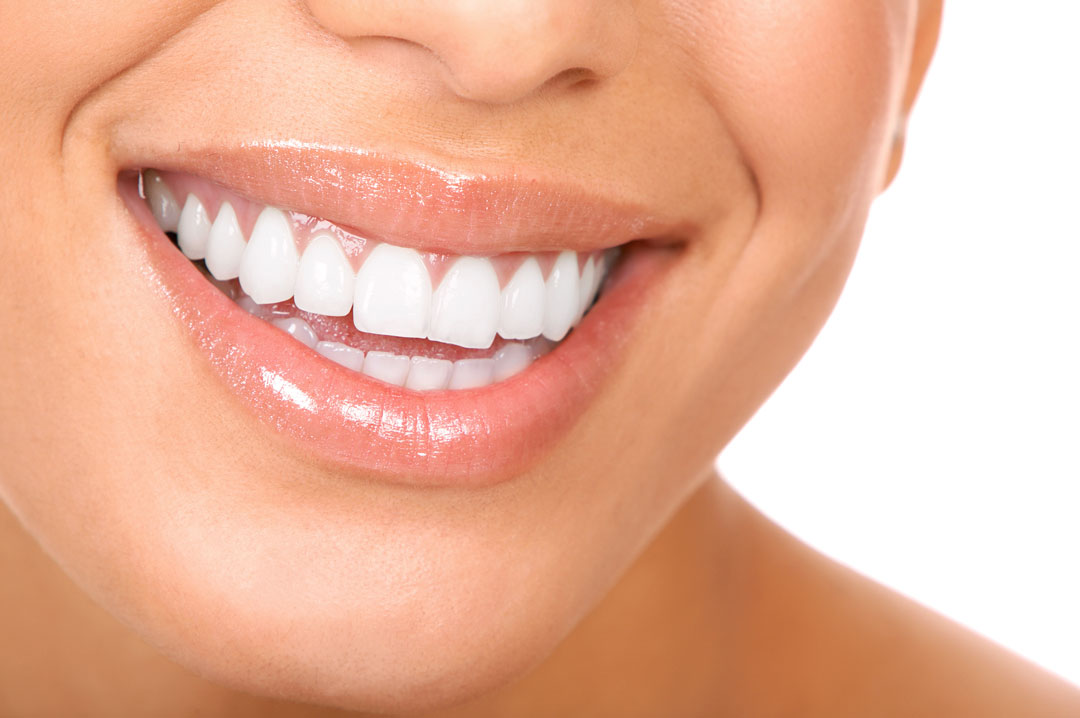 Get a beautiful smile and say good bye to stain!
When come to teeth whitening it's always best to begin in our Clinic to get better results with our new technology laser teeth whitening.
We can advise you on whether you are a good candidate for teeth whitening almost everyone can get a teeth whitening.
In Clinic procedures
The whitening procedure that we do can be done in between three to five sessions of 30 minutes or you can get 3 sessions done all in one go depends on the clients sensitivity and the results are immediate.
After ensuring the gums are protected, a gel is applied to the teeth and the laser machine will do all the work!
Want to know more? Call us or book online…
LASER TEETH WHITENING
(15/30/60 MIN)
$150/$300/$600
"The Science Behind Lipolaser"
The LipoLaser is a 100% Non-invasive, laser-based, spot fat reduction and body contouring system. Offering the relaxation of a 60-minute massage with the benefits of inch loss!
Rather than a painful incision, the LipoLaser uses laser energy to safely (and painlessly) penetrate the skin and target specific adipose (or fat) cells. It is through this targeted process that the LipoLaser is able to in fact stimulate the cell itself into releasing water, free fatty acids, and glycerol. Having released these three compounds, water, free fatty acids, and glycerol (often referred to as Triglycerides), the fat cells "shrink" significantly, resulting in inch loss for patients!
How does the LipoLaser Compare to Natural Weight Loss?
As mentioned, the science behind the LipoLaser lies in its ability to stimulate the release of triglycerides from the targeted fat cells. This process, the release of water, free fatty acids, and glycerol, from the adipose calls, is not only natural, it is essential for the human body to function.
The human body is an energy machine; it intakes fuel (caloric intake), it converts the fuel into an energy source and stores it (as triglycerides in fat cells), and then releases it when the need arises (fat cells release stored triglycerides). The challenge in this fantastic process is that sometimes the body stores more energy than it needs in its fat cells, resulting in an increase in an individual's physical size. Thus, it is by targeting this excess energy storage, and by further stimulating the body to undergo its natural process of releasing it, the LipoLaser achieves its impressive results. Learn more about the LipoLaser.
What is LipoLaser?
The LipoLaser was designed to specifically address spot fat reduction (or inch loss) and body contouring. Administered in relaxing 30-60 minutes sessions, the LipoLaser provides inch loss, but without the surgery, the pain, or the extensive recovery time. By directly targeting adipose cells (or fat cells) the LipoLaser offers a safe and effective spot fat reduction solution that can be applied to multiple problem areas including:
Waistline
Mid & Lower Abdomen
Upper, Mid, & Lower Back
Buttocks & Thigh Areas
Arms & Underarms
Chin
The LipoLaser is the ideal treatment for all body types. It works synergistically with the body's natural weight loss mechanisms. It specifically targets troublesome areas to remove inches.
How does LipoLaser work?
The laser energy safely penetrates the skin targeting the fat cells (Subcutaneous layer). Once the cells are permeated, they release fatty acids, water and glycerol, or triglycerides. The triglycerides are released from the fat cells and the body uses them as an energy source. The fat cells then "shrink" significantly resulting in inch loss and the removal of cellulite.
LipoLaser is shown to release 40 to 60 grams of fat during a typical 60-90 minutes waistline treatment.
This represents 400-500 calories.
Where Does The Fat Go?
The fat is absorbed by the lymphatic system where it gets broken down and then processed by the liver and then gets converted as an energy source. This natural process allows your body to excrete the fat and it leaves your body through your natural waste mechanisms.This makes the LipoLaser so attractive. LipoLaser is safe, natural, and holistic in its approach to helping you reduce the fat where you want it…with NO SIDE EFFECTS!
What can I expect?
You can relax in a comfortable position while a LipoLaser technician secures the multi-diode paddles and EN probes to the target area. In 10 minute intervals, you are free to relax, read and listen to music.
What Happens After a Treatment?
You are free to resume normal activities immediately after each session—including exercise. Remember: LipoLaser is safe, non-invasive and you will experience no pain or side effects.
How Quickly Will I See Results?
Most patients will see measurable results after their 3rd treatment. The standard treatment protocol consists of three, 30-60 minutes treatment sessions every week for 3 weeks. Best results are achieved when doing one hour exercises after the treatment.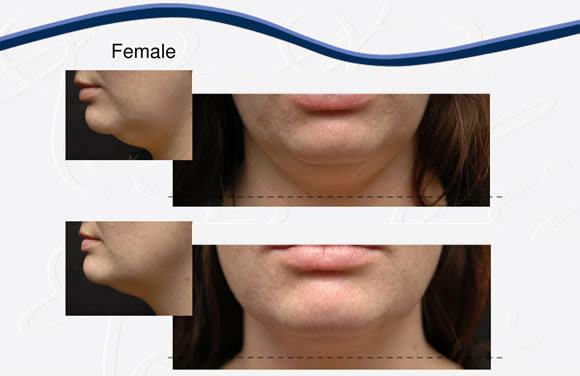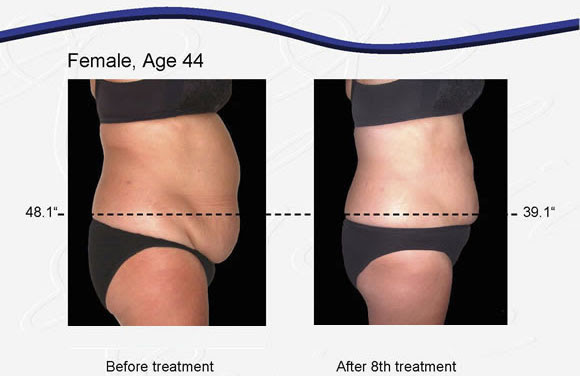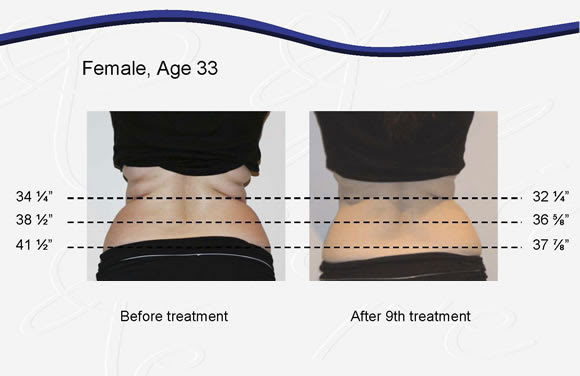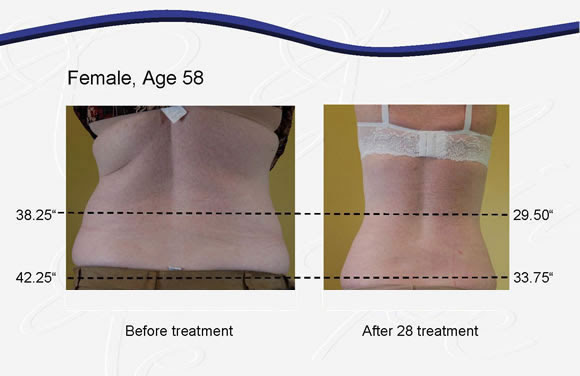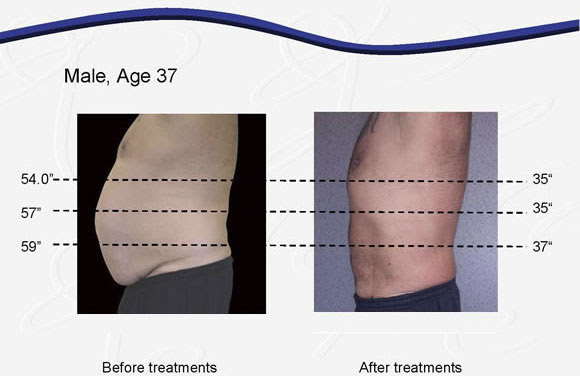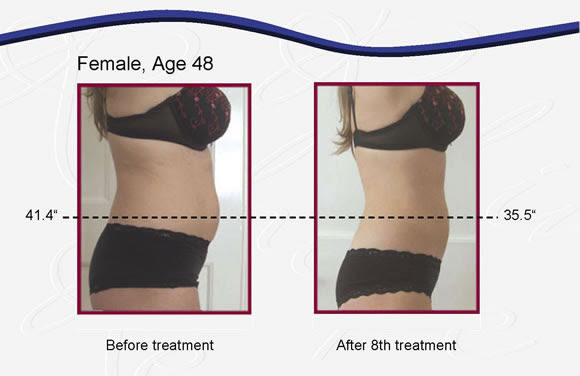 FAQs
How long does the LipoLaser procedure take?
The LipoLaser procedure takes an average of 30-60 to 90 minutes per session, you can pick the time suits you.
How many LipoLaser treatments are required?
Most patients typically require 4 to 8 treatment. Each LipoLaser session may last from 30 minutes to one hour for each area treated.
Does LipoLaser treat cellulite?
The LipoLaser procedure will improve the body's shape and may reduce cellulite to a certain degree.
What is the long-term outcome for most people?
Most patients can see results immediately following the LipoLaser procedure, and they can expect their skin to return to normal within three months.
However, as with traditional liposuction, you will need to practice patience since the full LipoLaser results may not be visible for up to a year. The more fat that was removed, the longer it will take to achieve maximum results, as your body needs to adapt to a more significant shape change.
Do I have to stay in the hospital?
No. LipoLaser is performed as an out-patient procedure under local anesthesia if need it. You won't be required to stay in the hospital, since recovery from LipoLaser works best within the comfort of your home.
What if I've already had regular liposuction?
LipoLaser may be extremely effective for improving upon body areas that have been previously treated with traditional liposuction. With the LipoLaser procedure your doctor can further sculpt or contour those areas on the body that have droopy skin, especially if you are a relatively thin, healthy person who wants additional toning and tightening.
What are the main advantages of LipoLaser?
It offers the smoothest, best body-contouring results.
It entails only a short recovery time.
Minimal discomfort is involved.
It is safer than traditional liposuction.
It tightens the skin around the treatment area.
It is more affordable than traditional liposuction.
Can LipoLaser work on areas that regular liposuction can't?
Yes. Since the aiming beam at the tip of the LipoLaser laser allows the doctor to know exactly where he or she is at all times, the procedure is very precise. As such, LipoLaser is very effective in body areas that are not suitable for traditional liposuction, such as the face, neck, back and knees.
Does the LipoLaser procedure hurt?
Since the LipoLaser procedure is a quite relaxing treatment there is very little discomfort involved. You may feel a minor stinging sensation and an impression of tugging at your skin during the LipoLaser treatment, but these discomforts are minimal.