Our packages are created especially for our guests at Brazilian Beauty Therapy and are designed to guide you on your journey of cleansing, rejuvenation and balance. A tropical drink or hot tea is a Brazilian Beauty courtesy included in each package.
"Leave your troubles at the entrance and allow us to de-stress you with a complete body overhaul or one part at a time."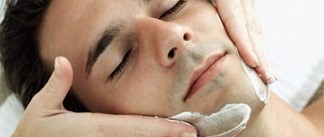 FITNESS FACIAL (60 MIN)$130
An ideal introduction to your personal skincare routine – a facial treatment customized to specific skin types and conditions. A high performance facial , featuring an enzyme mask to deep cleanse the pores, using natural ingredients and a powerful dose of antioxidants that are applied to infuse your skin with essential nutrients that nourish and improve your skin's texture offering immediate and striking results. A de-stressing massage of neck and shoulders concludes the treatment resulting in a healthy invigorating appearance. You will be set to face the world!
EXECUTIVE SIGNATURE FACIAL (90 MIN)$180
The ultimate facial for the man who wants to be at his best. We begin the facial with a Papaya Green Enzyme mask application under steam, then move on to light extractions cleansing the pores, followed by a customized mask to address the specific skin needs. The shaping and cleaning up of Brows and the removal of hair in the Nose and Ears (a tell tale sign of aging) are part of this service. A scalp, neck and shoulder massage continue this fabulous treatment, ending with an application of an antioxidant moisturizer with SPF.
BACK FACIAL (60 MIN)$130
All male clients love this. The treatment consists of cleansing the back with a rotary brush, followed by steam, exfoliation and extractions if needed. Following a calming massage, a mask is applied to the entire back surface – upon the mask's removal with a warm towel a protective lotion is massaged into the back. You'll never have to worry about taking off your shirt again.
HONEY BODY SCRUB (60 MIN)$150
BODY SCULPTING (60 MIN)$200
An Innovative Non-Invasive procedure direct from Brazil that requires no down time. Designed to tone, lift and tighten loose skin – making skin look healthier. Works on arms, thighs, stomach, face, jowls and neck.
Want to know more, click here to learn the details of this amazing therapy and start looking younger.
PASSIVE BODY WORKOUT (60 MIN)$180
A body treatment utilizing electrodes attached to the skin designed to tone muscles as well as increase and maintain body strength while also improving blood circulation. A great addition to the routine you already practice at the fitness center.

To learn more and tone up, click here.

(PACKAGES ARE AVAILABLE WITH A DISCOUNT)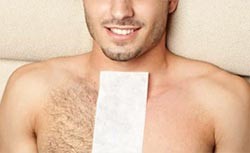 Waxing for Him
Waxing for men is becoming a staple for today's man as part of his grooming routine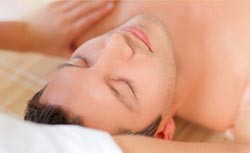 Massage Therapies
We have a variety of massage services to de-stress and relax.
RELAXATION MASSAGE
(60/90 MIN)
$100/$145
Relaxation is part of the Brazilian culture – Using our signature essential oil blends, let us take you to a journey of relaxation. This gentle massage relaxes the body and calms the mind through an appeal of the senses. A caring massage that nourishes both the skin and the soul.
AMAZONIAN MASSAGE
(60/90 MIN)
$125/$155
Focusing on specific areas, our skillful therapists will perform a combination of kneading, deep pressure and stretching to release the tension in your body while stimulating circulation and releasing tightness and muscle pain associated with stress and exercise.
STONE MASSAGE
(60/90 MIN)
$140/$170
Indulge yourself in a completely unique massage experience incorporating a variety of massage techniques. This ancient art includes the precise placement on the body of smooth heated stones. Tired and tense muscles instantly relax with the help of these gliding warm stones in the hands of the massage therapist.
FOOT MASSAGE
(30 MIN)
$50
Every pair of hard-working feet deserves nothing less than this special treatment that infuses blended ingredients into the feet. Our heavenly foot herbal salt bath of wondrous tea tree, lemon grass and basil oils promotes circulation. Following the massage using peppermint oil, you legs relax down to your toes – each muscle and tendon will recover optimal mobility.